Episodes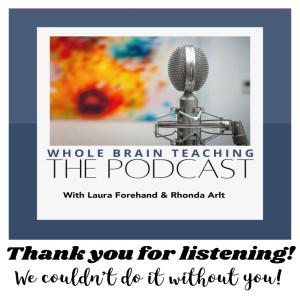 Tuesday May 30, 2023
Tuesday May 30, 2023
As we wrap up Season 3 of the podcast, Rhonda and I are so happy to have Kyla Tesmer as our final guest of the season!  Kyla shares her love and energy with us as she talks about her WBT journey!  We know you will get so much out of this episode!
We plan on being back with a whole new season in the Fall!  Until then, please go back and listen to all 81 episodes!  Also, get ready for some amazing summer zoom sessions! Watch the Facebook pages for dates and times to sign up.  Remember... they are all FREE!!
Thank you so much for listening for the past THREE years!  We can't wait to bring you more content in the Fall.
We love you!  Have an amazing summer!