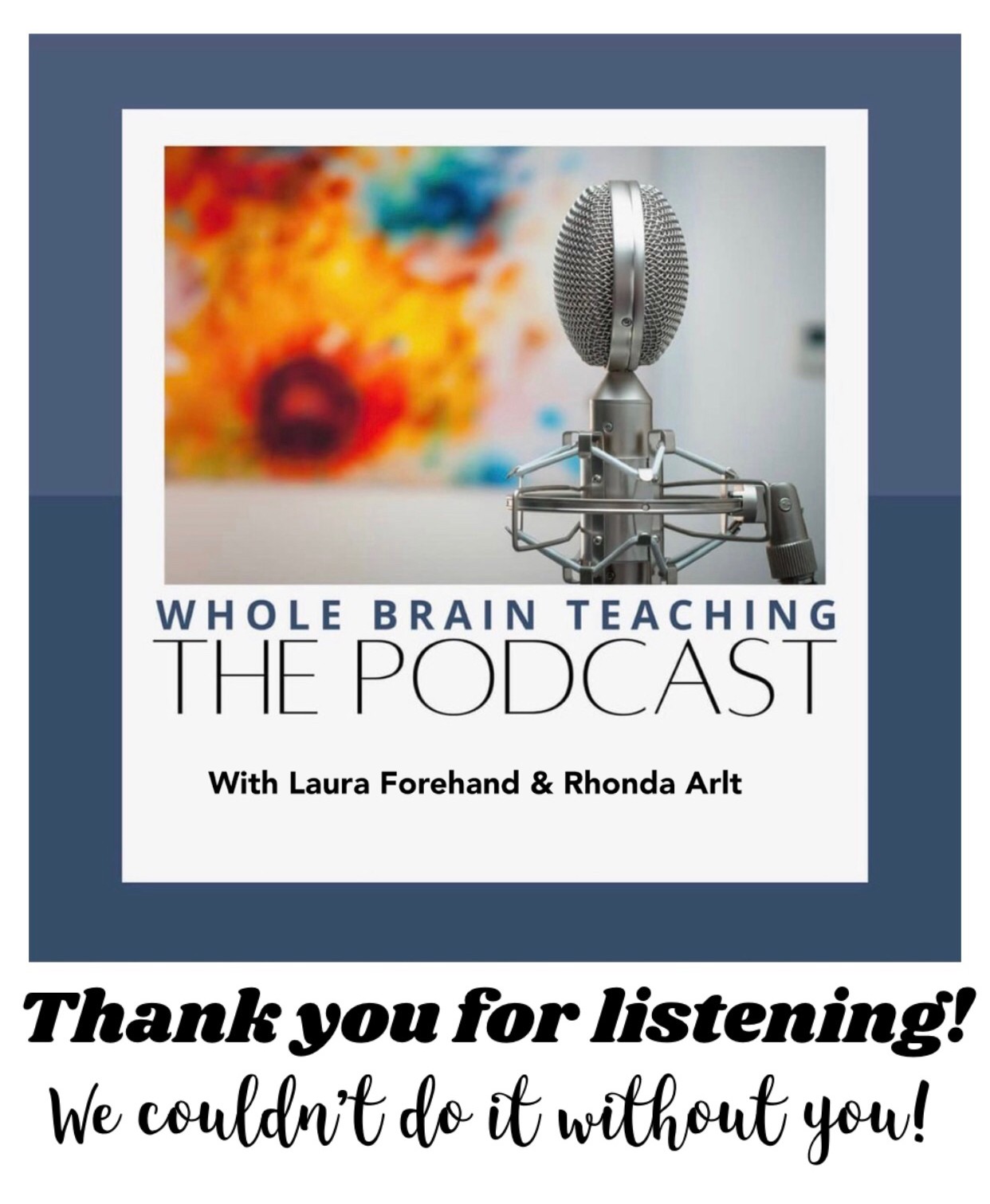 WELCOME TO EPISODE 30!!!
This podcast is definitely near and dear to our hearts!  Rhonda and I sit down with the incredible Nancy Stoltenberg, Whole Brain Teaching Executive Board Member, to talk about the WBT Certification process!  We count it an amazing pleasure to work along side Nancy at the Bronze Certification level.  Nancy breaks down the different levels of certification for us and helps us better understand the many benefits of becoming WBT certified!
Don't miss this informative and insightful podcast.  Certification promises to take you to a whole new WBT level!  Follow, like, and share!
For information on a Whole Brain Teaching PD for your school site, please email us at pd@wholebrainteaching.com.