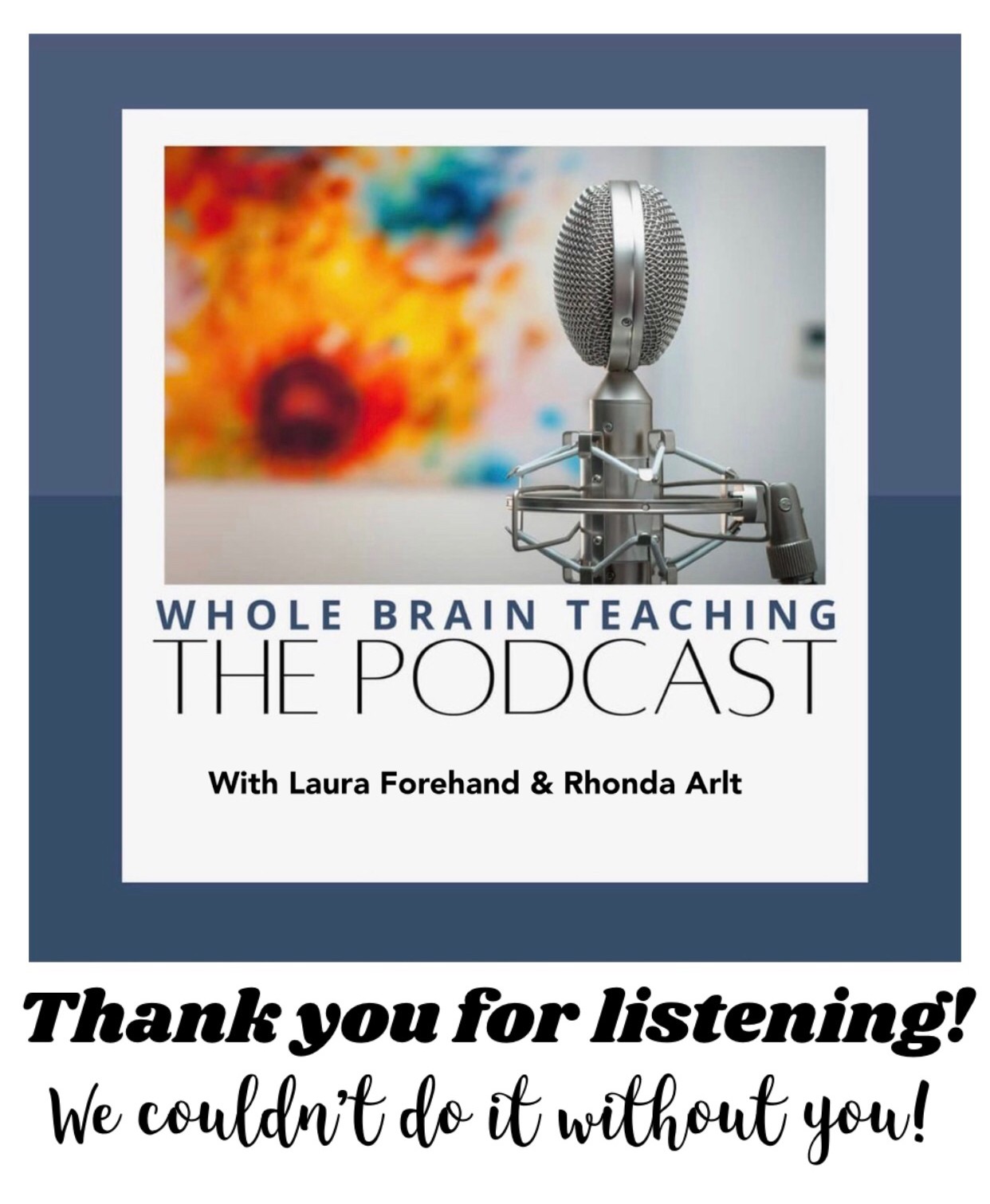 WELCOME TO EPISODE 35!! 10~FINGER WOO WITH A LIGHTNIGHT SIZZLE!!
We have had a lot of questions about how to use WBT at a PBIS school.  You asked... we decided to do a podcast on that very topic!  WBT Executive Board Member Stacey Byl joins Rhonda and me for this podcast.  She shares all her wisdom and experience with us using Whole Brain Teaching at PBIS schools.  
We hope you glean a lot of great information from this podcast and we hope that it helps you as you implement what we believe to be the BEST educational movement around... Whole Brain Teaching... in your PBIS school.
Please share this podcast with other teachers who may need tips and tricks for implementing WBT alongside PBIS.
Thank you for listening!  We have some very, very, VERY exciting episodes coming up before the end of the year!!  Like, follow, and share so you don't miss a minute of what is coming your way! 
As always, if you would like to schedule a Whole Brain Teaching PD at your school, contact us at pd@wholebrainteaching.com.