Episodes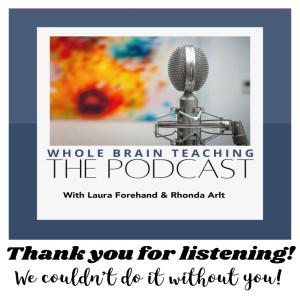 Tuesday Oct 04, 2022
Tuesday Oct 04, 2022
What a complete pleasure for Rhonda and I to sit down with Executive Board Member, Crystal Caballero, to discuss how WBT is used in her dual language classroom.  This podcast shows the power of WBT to cross languages so ALL students can learn!  We are thankful for our time with Crystal and whether or not you have a dual language classroom, you will gleen so much from this podcast!  We can't wait to have Crystal come back in the future and share more of her WBT journey with us!
A program note: at this time Rhonda and I are only able to produce and upload 1 podcast a month.  Crystal's podcast will be the only podcast uploaded for October.  We have one in the works for November and December.  With all the new and exciting ideas coming down from Coach, we hope to go back to our normal podcast schedule of uploading two podcasts a month as we enter 2023!
Until then, we hope you will continue to listen and share all the podcasts in our library.  We are so thankful for each and every one of you and for ALL your continued support!