Episodes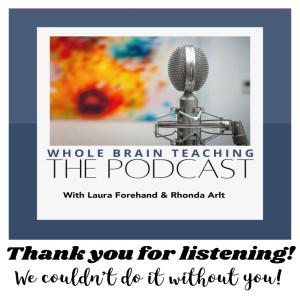 Tuesday Aug 16, 2022
Tuesday Aug 16, 2022
Welcome to another episode, Listeners!  We were so excited to get to sit down with Executive Board Member Sarah Meador to discuss some important tweaks to the Scoreboard!  She explains everthing so concise and clearly!  We are always so thankful when Sarah visits the podcast!  She is such an amazing friend of the podcast and we appreciate her so much!
If you haven't used the Scoreboard in your classroom, but want to get it going, this is the podcast for you!  If you have been using the Scoreboard, but want to know how to amp it up... this is the podcast for you!  In other words, don't miss this podcast!
We are thankful for YOU!  Thank you so much for listening and sharing this podcast and all the WBT Podcasts with others!
Here's to an amazing school year!