Episodes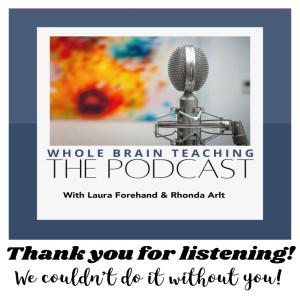 Tuesday Dec 13, 2022
Tuesday Dec 13, 2022
This week we sat down with Coach Chris Biffle to continue our conversation of teacher self care.  We dive into Red Thoughts and how they can easily spiral into Dark Red Thoughts!  You do not want to miss this important continuation of this powerful podcast series!
We are thankful that Coach is giving so much of his time to help teachers, but that is what he does and has always done and will continue to do.  Coach is the ultimate AlphaHawk!
We consider you, our listeners, some of our most amazing cheerleaders!  You keep us going!  Thank you so much for liking and sharing this and other WBT Podcasts with your teacher friends and administrators!