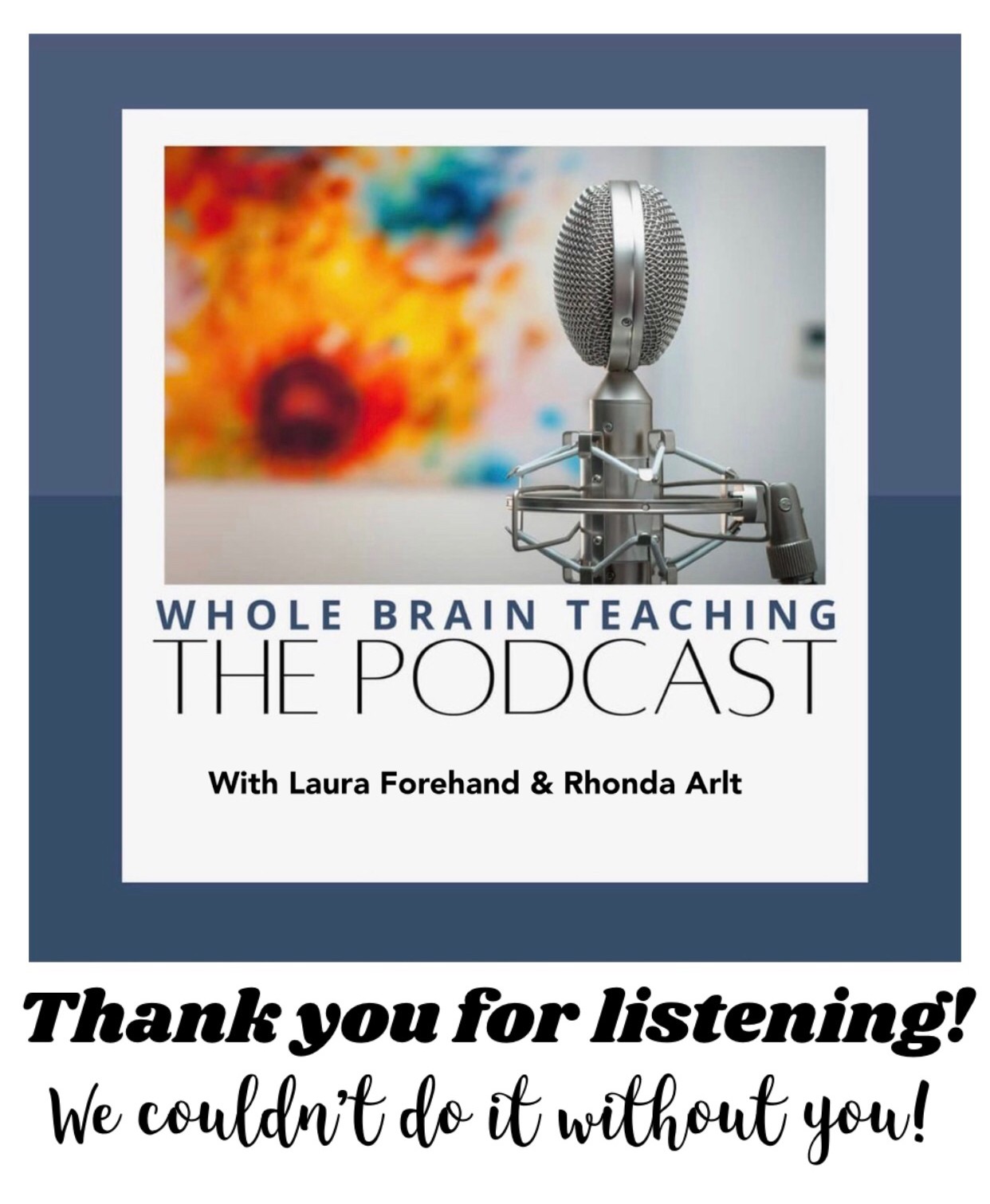 Most schools are in full swing again, so we are continuing on with our Beloved Rascal Series!  In this episode of the podcast, Rhonda and I sit down with Stacey Byl and discuss Rascal X.  This is such a great way to establish those relationships with your students and zero in on ways to connect with our most beloved rascals!
We thank you for listening and sharing!  We couldn't do this without YOU!
If you would like to schedule a Whole Brain Teaching pd for your school, please send an email to pd@wholebrainteaching.com.
Please continue to share EVERYWHERE!