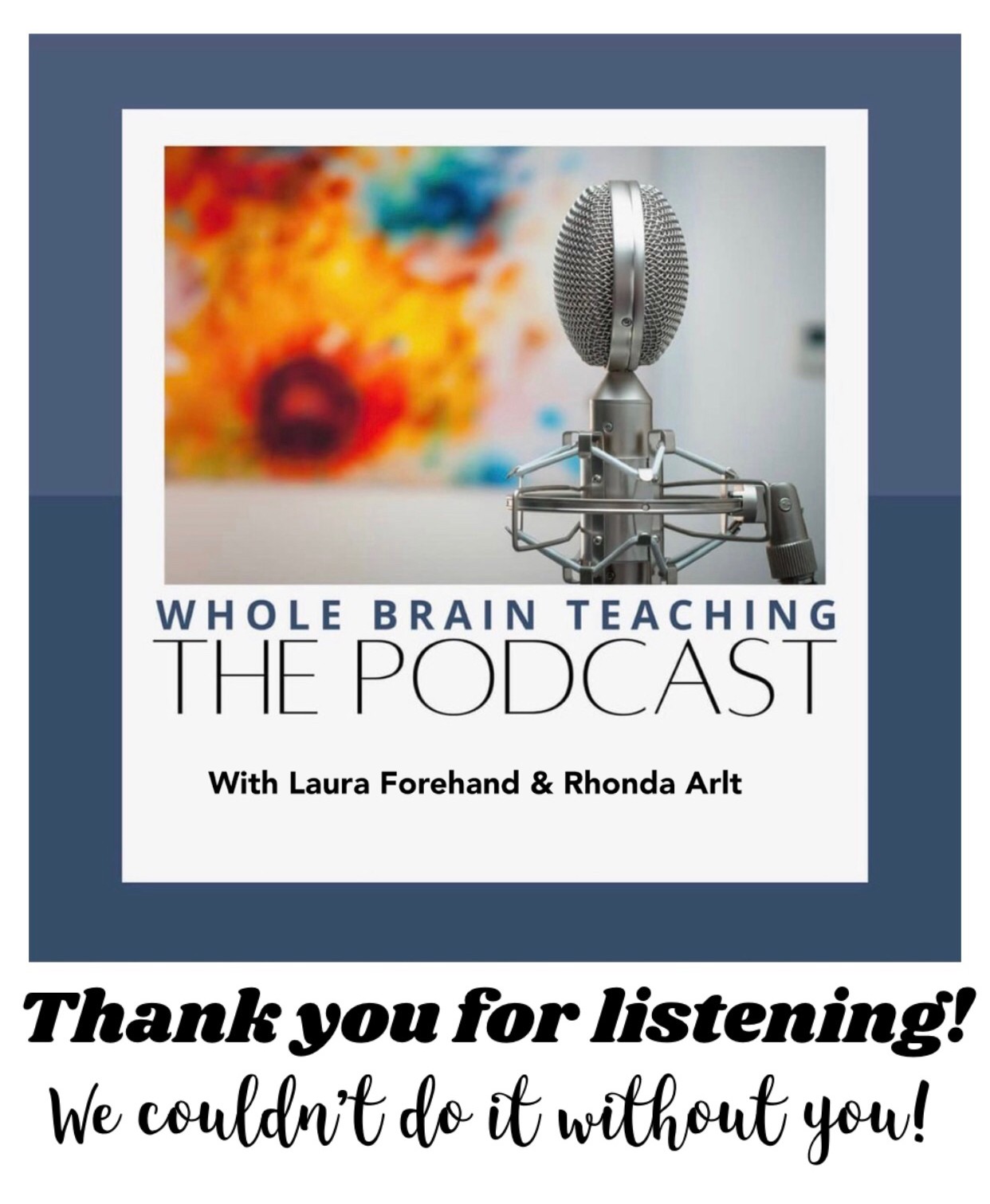 Got Beloved Rascals?  Now that school has been in full swing for about a month or so, it feels like we can all spot them.  We are so thankful WBT has a game for that!
This week, Rhonda and I sit down with Sarah Meador and discuss the game Open the Door.  It's so simple, but it gets to the heart of what we need to be establishing with our most Beloved Rascals... RELATIONSHIPS!  Sarah discusses the importance of just that and walks us through this amazing WBT strategy!
Thank you, as always for listening, sharing, and leaving those positive comments.  Let us know what else you'd like us to do a podcast on!  We appreciate your suggestions!  You are simply the BEST!
Don't forget, if you or your school team would like one on one professional development with the dynamic WBT team, please send an email to pd@wholebrainteaching.com.
Happy listening! We love you!