Episodes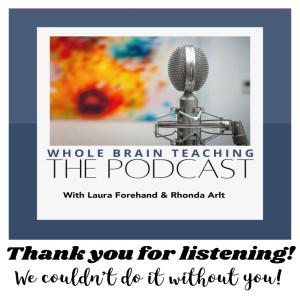 Tuesday Jan 17, 2023
Tuesday Jan 17, 2023
Rhonda and I truly hope you are getting as much out of this series on Self-care for Teachers as we are!  Each week we are blessed to be able to sit down with Coach and record his wisdom.  This week we talked about Key C ~ The Caution Key.  Coach goes deep into brain science in this episode before diving into Key C.  It such good stuff!
As always, we want to encourage you to go back if you have missed any podcasts in this series because they all build on each other.
We are grateful to be able to bring you such rich content!  Please share with those in your teaching cricles!  We appreicate ALL you do to support the podcast!