Episodes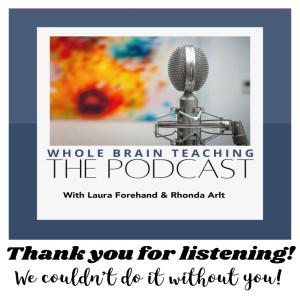 Tuesday Jan 10, 2023
Tuesday Jan 10, 2023
Rhonda and I are so thrilled to continue our podcast series with Coach Chris Biffle on Teacher Self Care.  We have unlocked Golden Key B which stands for BLESSINGS!  When those Red or Dark Red Thoughts creep in, unlocking Golden Key A ~ the AlphaHawk key and Golden Key B ~ the Blessings key can help us put things in the right perspective when we are dealing with those beloved rascals.
We hope you are absorbing so much in this powerful series... and we aren't done yet!  
Thank you for listening, sharing, and following the podcast! You are why we do what we do!