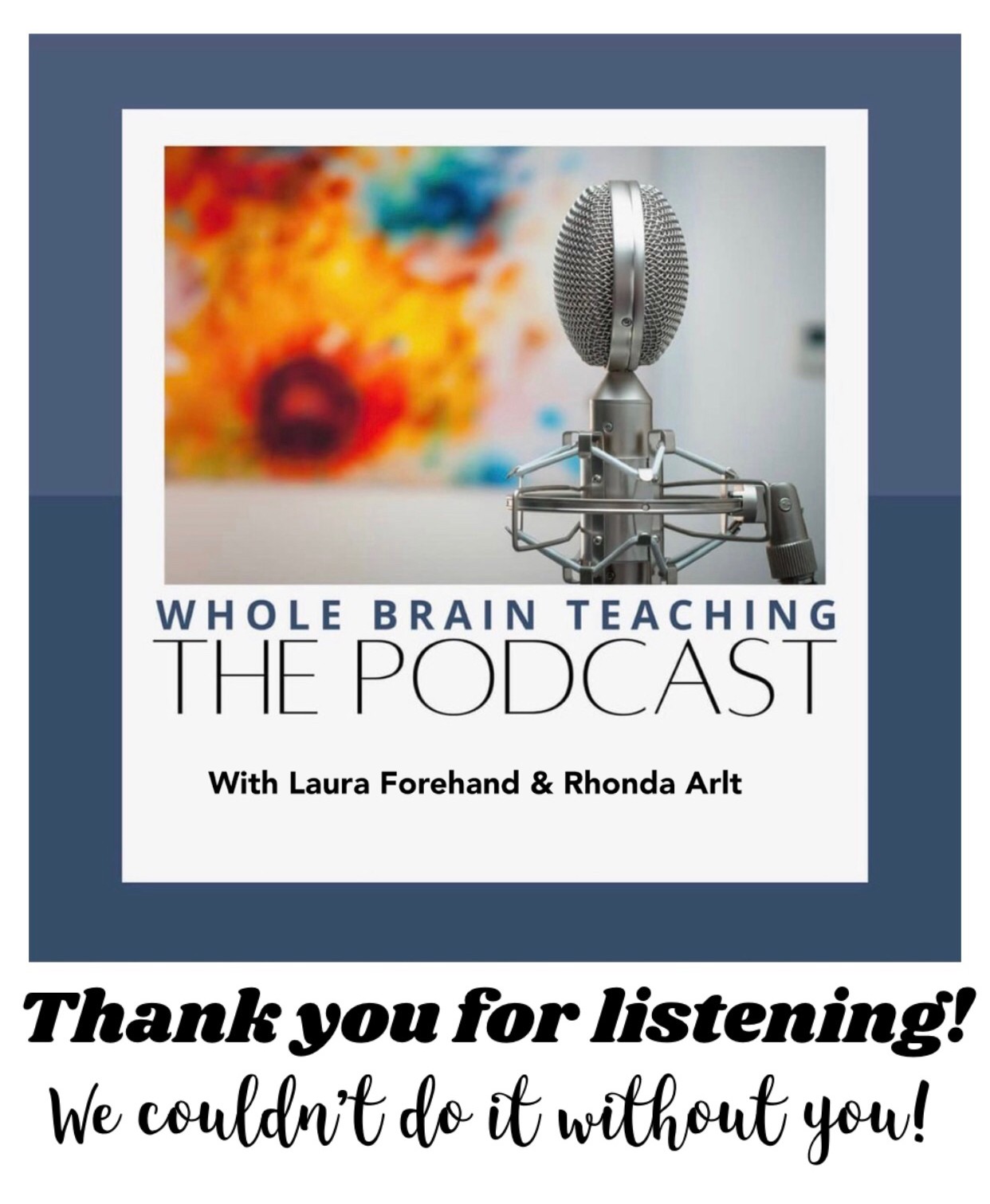 We are so excited to have WBT Executive Board Member Stacey Byl back on the podcast with us!  Stacey has brought us so much of her wisdom and knowledge during our Beloved Rascal series and once again, she does not disappoint!  In this episode, she helps us understand an important game we can play with our Beloved Rascals ~ The Bullseye Game!
If you have been wondering about how to implement the Bullseye Game, this episode is a MUST!  You can find a FREE PDF download of this game and so many others at the Whole Brain Teaching Official Store on Teachers Pay Teachers.
As always, we are so thankful for you, our listeners!  Like, follow, and share everywhere!
If you or your school is interested in WBT professional development, send an email to pd@wholebrainteaching.com.