Episodes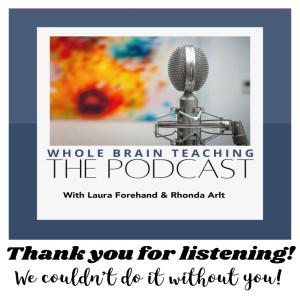 Tuesday Dec 20, 2022
Tuesday Dec 20, 2022
Welcome to Episode 60!!
We can't think of a better episode to celebrate with!! Rhonda and I continue our amazing conversation with the spectacular Coach Chris Biffle about Self-Care for Teachers.  This week we talk about Green Thoughts.  One of the most powerful things about Green Thoughts are the Two Tree Grove!  
You do not want to miss all the goodness this episode has to share!  The holiday break is a perfect time to get caught up on no only this amazing podcast series with Coach, but ALL the podcast episodes!  It is also a great time to relisten to podcasts that are going to help you recharge and refresh for the new year!
We are so thankful for you!  You are why we do what we do!