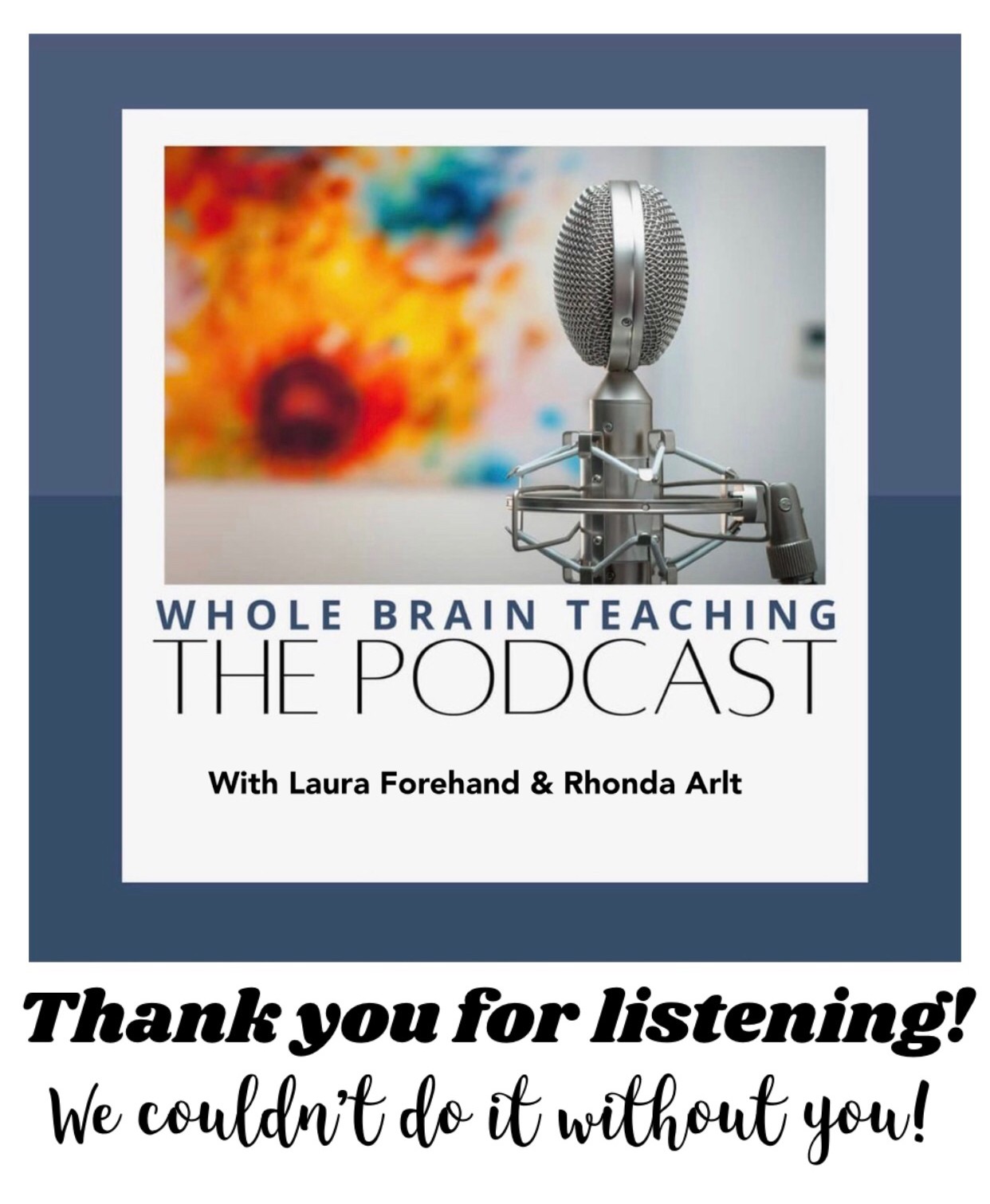 In this podcast episode, Coach Chris Biffle once again sits down with Rhonda and I.  These conversations are so rich!  This week we discuss Fiver.  This is an amazing social/emotional component of WBT.  It is so needed in today's classrooms!  With so many opstacles facing our students that cause them to feel 'disconnected', Fiver is a strategic way to make those all-so-important connections with those we are privileged to teach daily. 
These podcasts with Coach are such a wonderful way to learn about all the new things happening with WBT.  Another great way to learn is by attending the AMAZING 1-hour conferences.  Head over to www.wholebrainteaching.com to learn more and to sign up for as Zoom sessions many as you want!  They are all 100%, totally FREE!  These conferences are broken down by subject matter, so if you want to learn more about Fiver as we have discussed here, sign up for a FREE 1-hour conference to go even deeper.
Don't forget our National Conferences happening July 25, 26, and 27!  Stay close to all our Facebook pages, Instagram pages, and the Whole Brain Teaching website so you don't miss out. 
Click this link to help you stay connected: bit.ly/WholeBrain3.
Thank you so much for making this podcast a part of your day!!  We love spending time with you!