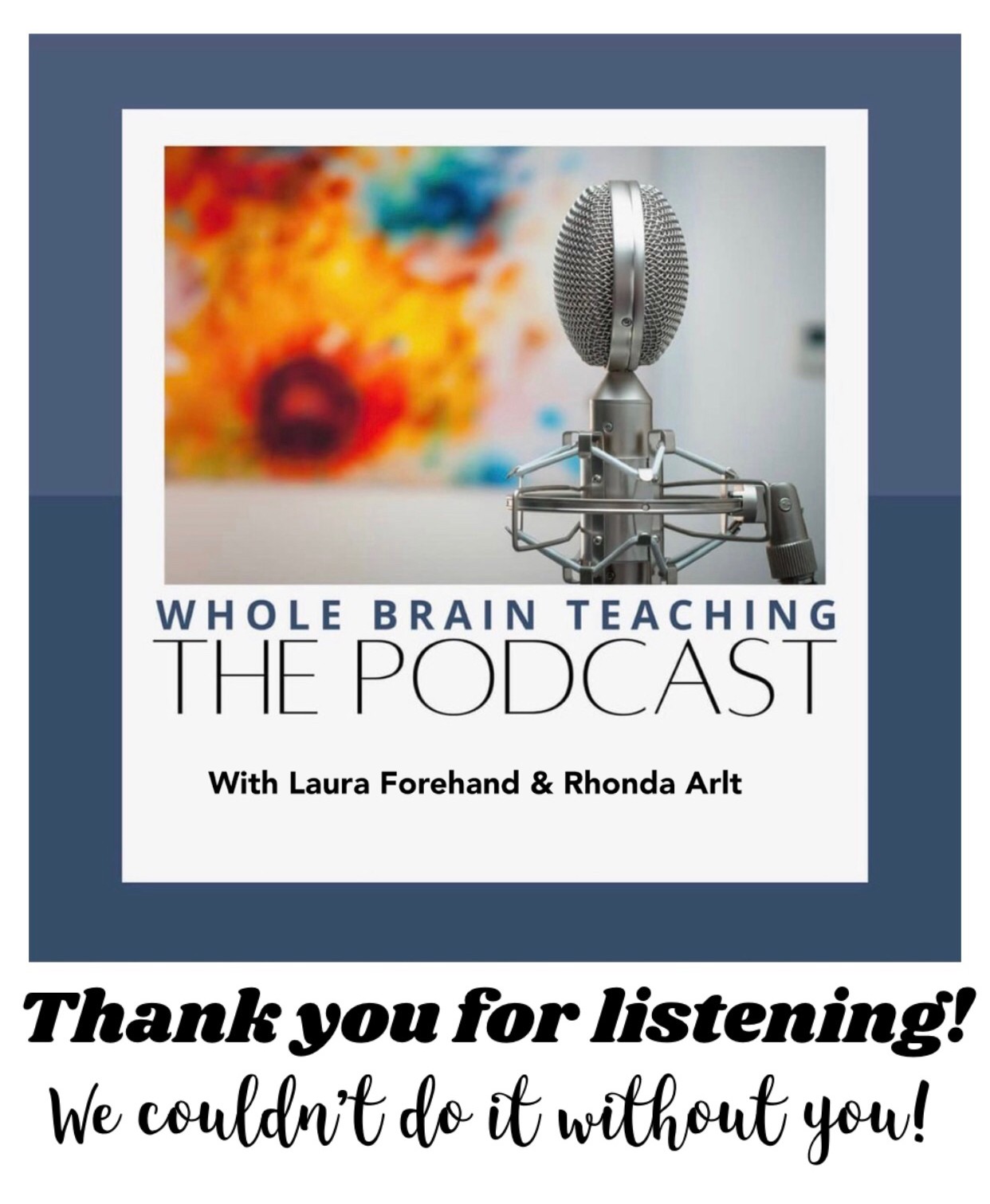 Nancy Stoltenberg joins Rhonda and I again this week and we couldn't be more excited!  She breaks down how to get started with Whole Brain Teaching in the first minute, first hour, and first day of school! If you are already back in the classroom or heading back soon, this is the BEST Back to School WBT Podcast!  
Don't forget about out 500th follower giveaway!  Win a FREE copy of Coach Chris Biffle's Fast Track book ~ a MUST HAVE for every WBT classroom!  Share with all the teachers in your life!
Remember... if you are interested in a Whole Brain Teaching PD for your campus, contact us at pd@wholebrainteaching.com!
We love you for listening!!