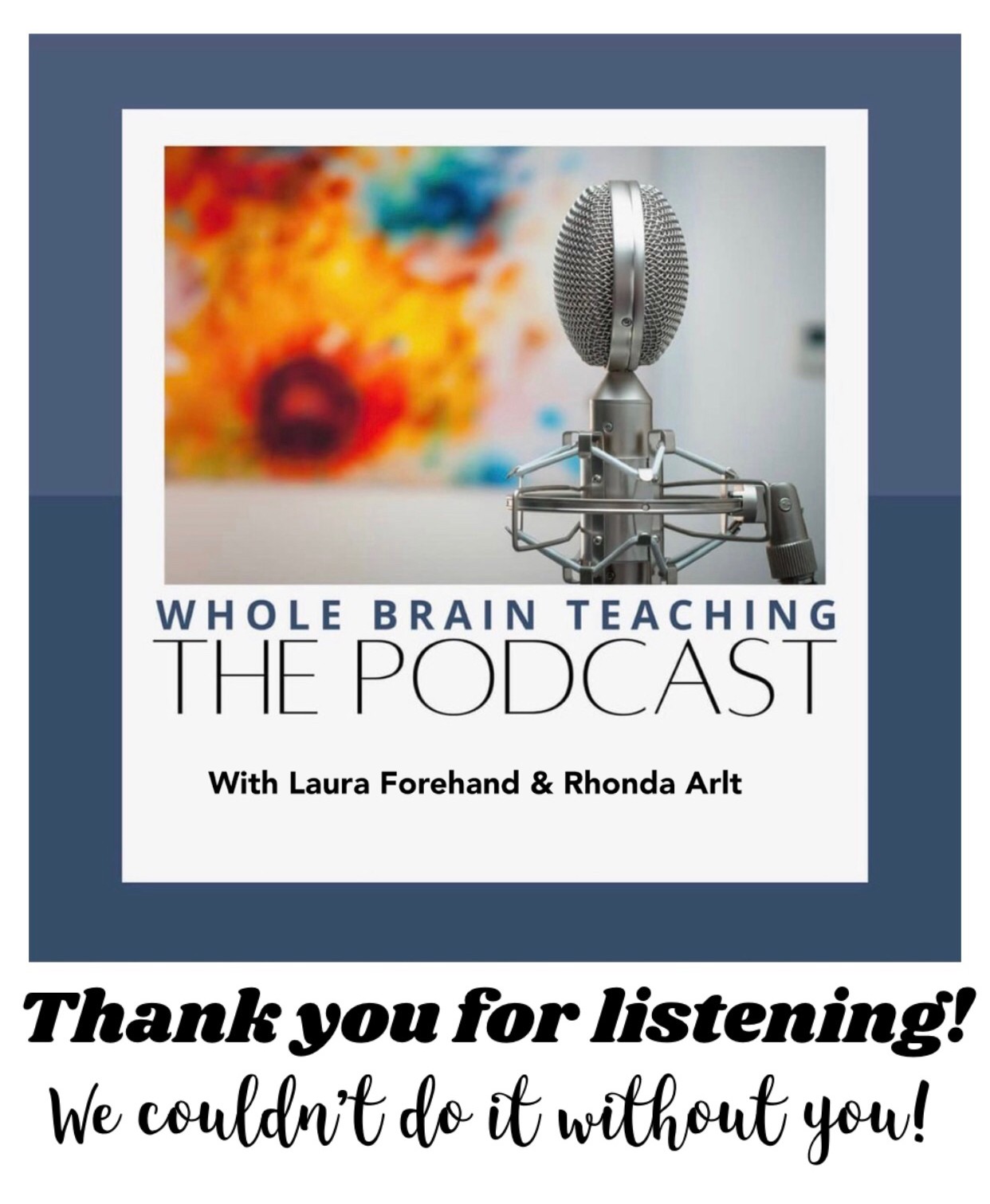 This week, we got to sit down with some brand new friends, Heather Wells and Jessica Nitschke.  They both took the time to sit down with Rhonda and I and talk about how they found Whole Brain Teaching, what life was like teaching before WBT, and what teaching is like now that they have made it the heartbeat of their classroom.
We hope you enjoy the conversation.  Stay tuned until the very end to hear some exciting announcements!  You won't want to miss a single minute!
As always, follow, like, and share this podcast with all your teaching friends... public school, private school, or homeschool.  We are here for you!!