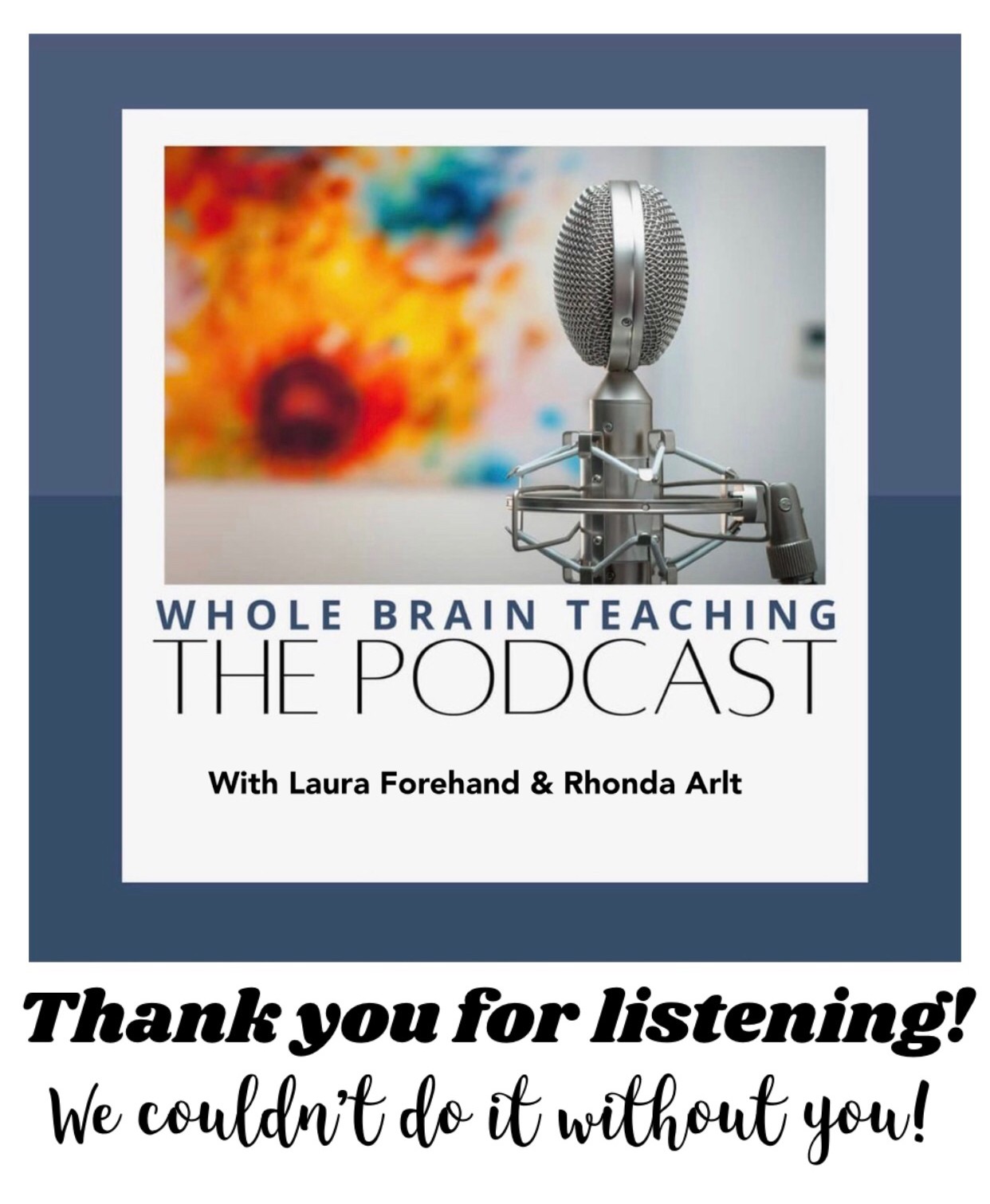 Rhonda and I can't believe it has been an entire year since we launched Whole Brain Teaching the Podcast!  What an amazing year it has been, too!  We have been able to sit down and talk to some amazing Executive Board Members!  In doing so, we have watched our personal love for WBT grow with each new episode!  We continue to learn how to organize, record, upload, and improve aspects of this podcast along the way, giving ourselves grace along the way to make mistakes!
This endeavor would not have been possible without the trust of  Whole Brain Teaching Founder, Chris Biffle, as well as the entire Executive Board supporting and cheering us on throughout the past year!  This would also not be possible without YOU, our listeners!  To date, we have 14.5 K downloads and  445 followers and counting!  We are incredibly humbled and thankful for each of you!  Continue to share this podcast with those teachers in your life!
Thank you so much for supporting Rhonda and I in order to do what we love... bringing Whole Brain Teaching to as many teachers as possible.  It is our passion!  We can't wait to see where the next year takes us!