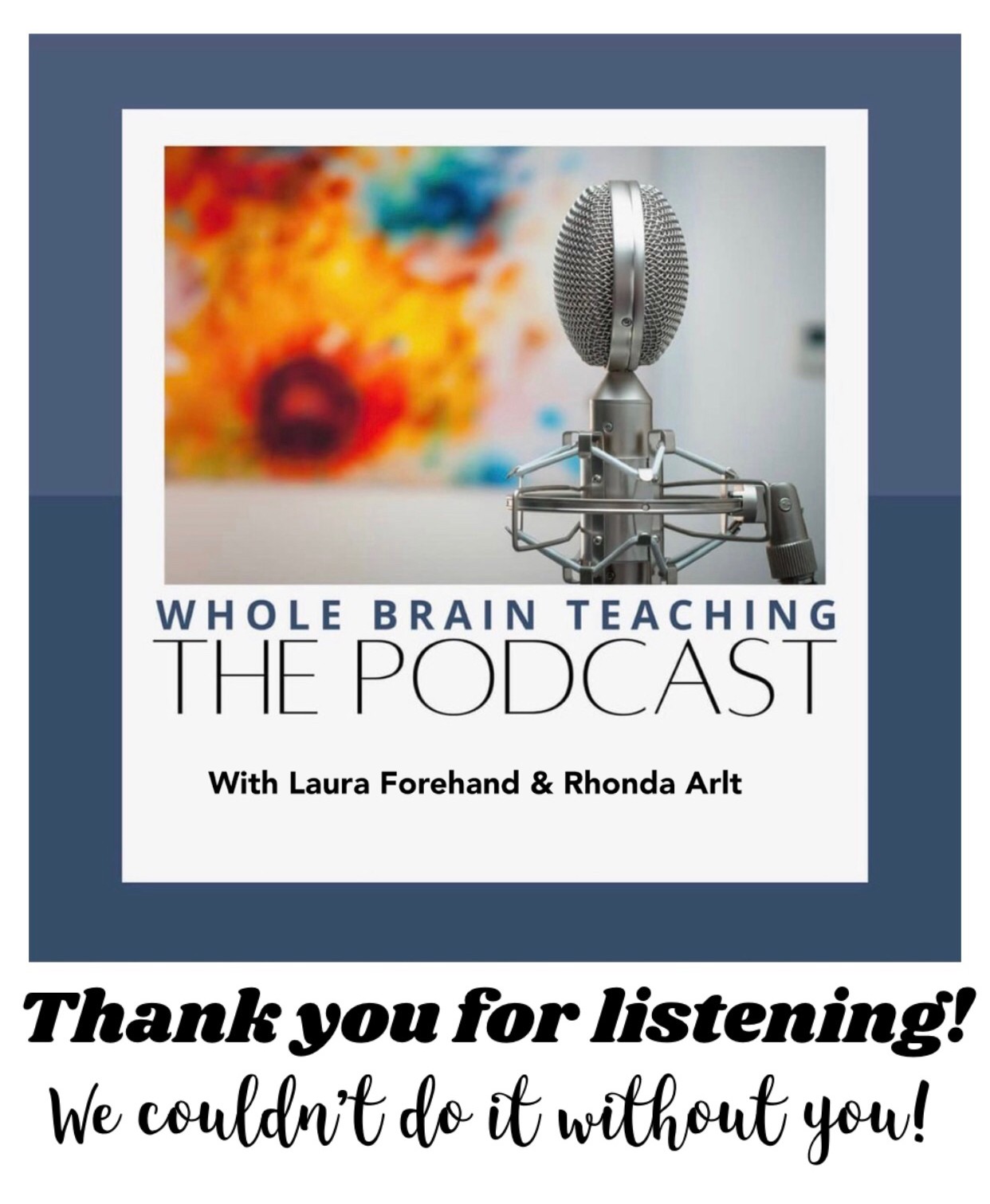 WELCOME TO EPISODE 40!!!
Thank you for joining Rhonda and I for our last installment of Color Writing with Coach Chris Biffle.  We loved this conversation!  Coach does a wonderful job of bringing all the Color Writing pieces together in this final episode.  We are forever grateful that he took so much time to talk to us about this amazing writing system!
It's not too late to grab your copy of Color Writing on Amazon!  As new teachers come into your district, what a wonderful "Welcome" gift! Veteran teachers can also benefit from this amazing Whole Brain Teaching strategy!  Rhonda and I learned so much from Coach over the last three sessions!
For the rest of December, Rhonda and I are going to take a bit of a break from podcasting to spend some much needed quality and holiday time with family.  We will be back in January refreshed and ready to go with more amazing episodes that include some amazing guests for the new year!  We can't wait to share more Whole Brain Teaching goodness with all of you!  YOU make this podcast possible!  Thank you for liking, following, and sharing!
For more information on all things Whole Brain Teaching, please contact us at pd@wholebrainteaching.com.