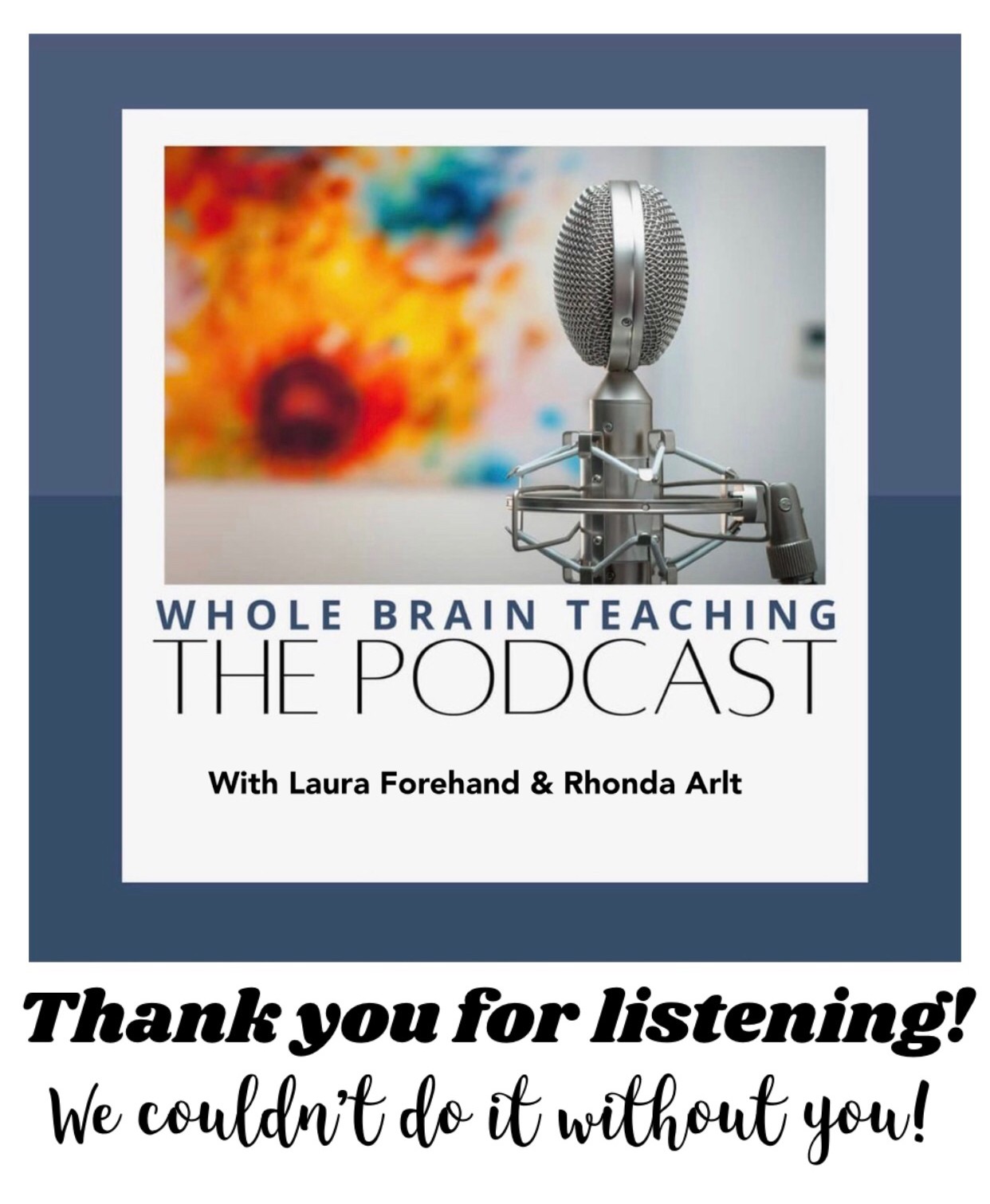 Happy New Year!  Can you believe it's 2022?  In this first episode of the new year, Rhonda and I sit down together to reflect about how we can reset and reboot as we head back into the classroom in January after our holiday break.
We want to thank YOU because you were the inspiration for this conversation.  We saw so many comments from brand new Whole Brain Teachers and veteran Whole Brain Teachers alike on how to make the transition back into the classroom as seamless as possible.  We know every class is different, but it feels so good to know that we are all in this together.
Like, follow, and share this and other podcasts!!  We have some great episodes coming your way!  We can't wait to see what 2022 will bring!